<! Update III - Header>
UPDATE III (2016)
<! Mark Cousins>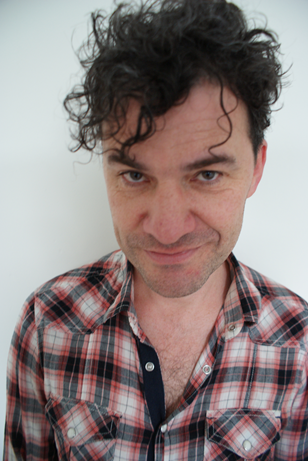 Mark Cousins
is a documentary filmmaker, author, curator and wanderer. The creator of The Story of Film: An Odyssey, The Story of Film and Children which premiered at Cannes in 2013, he has directed documentaries on subjects ranging from Neo-Nazism to Iranian cinema. He has also co-directed four innovative film events, and the 8 ½ Foundation with Tilda Swinton. Mark is an Honorary Doctor of Letters at the University of Edinburgh. This interview was conducted between 2014 and 2015 in the form of an intermittent but prolonged electronic conversation on the relationship between poetry and cinema. Mark was frequently globe-trotting all this while as the time stamp on his responses indicate.
[ Poetry in Cinema : A conversation with Mark Cousins ]
<! William Allegrezza>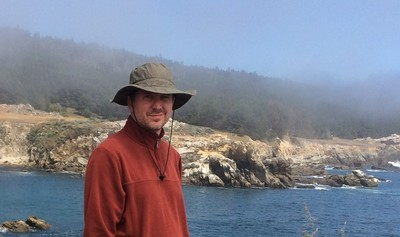 William Allegrezza edits the Moria Books and the e-zine Moss Trill. He teaches at Indiana University Northwest. He has previously published many poetry books, including In the Weaver's Valley, Ladders in July, Fragile Replacements, Collective Instant, Aquinas and the Mississippi (with Garin Cycholl), Covering Over, and Densities, Apparitions; two anthologies, The City Visible: Chicago Poetry for the New Century and La Alteración del Silencio: Poesía Norteamericana Reciente; seven chapbooks, including Sonoluminescence (co-written with Simone Muench) and Filament Sense (Ypolita Press); and many poetry reviews, articles, and poems. He also edited The Salt Companion to Charles Bernstein. He founded and curated series A, a reading series in Chicago, from 2006-2010. In addition, he occasionally posts his thoughts at P-Ramblings. His book Step Below: Selected Poems 2000-2015 recently came out from Meritage Press.
An Aside on the Poems

I don't typically say much about my poetry, for I believe it should stand on its own and that the reader has an active role in interpretation. For my part, my poetics practice has begun to incorporate more personal elements than I used when I began writing poetry. When I started, I wanted poetry to push the reader outside of standard language patterns into more individual intellectual spaces to fight in a small way against the dehumanizing tendencies of modern Western culture. Now, my personal insights have started to blend with my reoccurring themes of language, meaning, and sound. I still think the lyric is a place for individuation, but now I spend as much time just listening to the sound of words next to words as anything else. In these poems, the I is foregrounded, but the "narrative" is broken, is fragmented and thrown out over the landscape of the poems. They exists, or they wait to exist, to be reconstructed with sound and meaning differently for each reader.
<! Nuno Aguirre>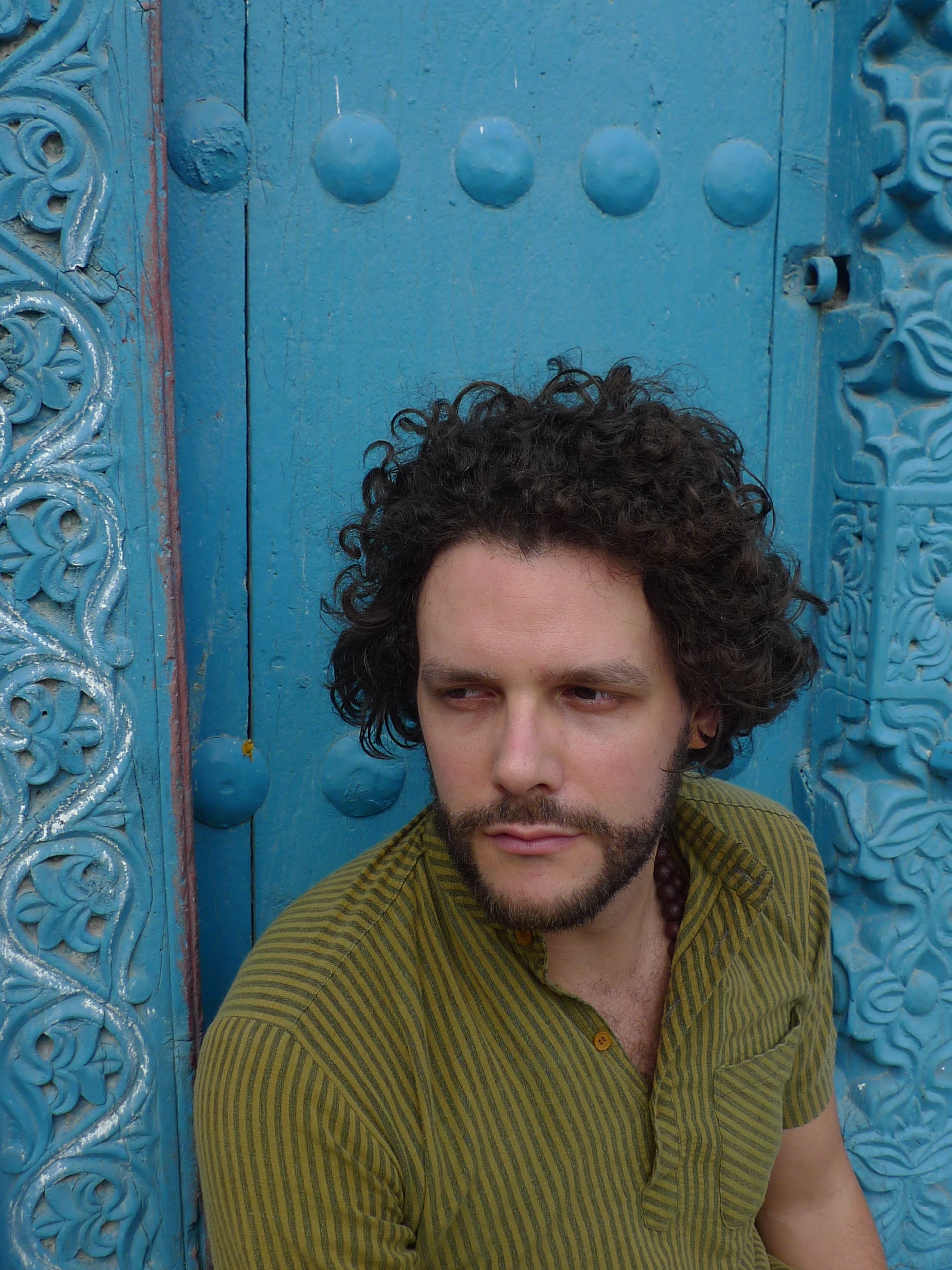 Nuño Aguirre is a Spanish poet who writes primarily in Espanol but also in English. Nuño was b
orn in Madrid in 1982. He completed his PhD in both General and Comparative Literature with a special study project on Chantal Maillard. He currently teaches at Complutense University, Madrid. Nuño's first book of poems, Itinerarios (Itineraries), was published in 2013. He co-curates & directs 'Aravali', the first compendium of contemporary poetry from the Indian subcontinent in Spanish.


'ACACIAS', Steps along a windy trail of thorns
'Acacias' is the title of the first section of Refuges, a book of poems due to appear in its original Spanish version in 2016. The poems of 'Acacias' explore the possibility of going beyond the limitations of dual cognition and its inevitable rendering in linguistic form, with a clear-cut dichotomy between the subject(s) and object(s) experienced. Furthermore, it posits the possibility of non-dual forms of perception, a question that is raised and answered several numerous times as the book progressed. The poems are arranged in two columns: one for the subject and its dual for the object.
The left column very roughly represents the space of subjective experience. It is where the perception of the inner world is described, metaphorized, perhaps even expressed. It is there that an alternative form of subjectivity arises occasionally, completely or at least partially freed from the I-sense.
The right column represents the realm of 'the world', with its variety of objects: trees, rivers, ash. It includes the speaker's body; even a vague sense of 'you' is sketched out. The possibilities of reading are multiple, and the meanings that emerge from these poems are open, pluralistic and incomplete. One can read each fragment as a unit, observe the non-dualistic relation with its partner in the couplet, or else see the whole section as a single poem.
[ 'ACACIAS']
<! Update II - Header>
UPDATE II (2014)
<! Mani Rao >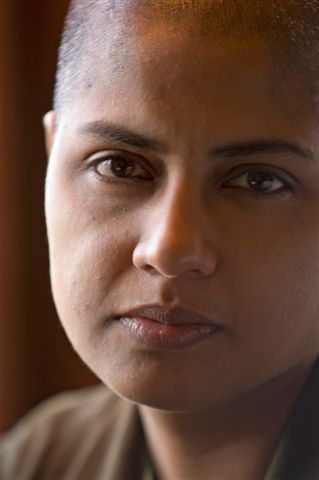 Mani Rao
is the author of eight books of poetry, a translation of the Bhagavad Gita and a forthcoming translation of Kalidasa's works.
Her essays and poems have appeared in such journals as Fulcrum, Iowa Review, Meanjin, Tinfish, Wasafiri, Washington Review, West Coast Line, and Zoland Poetry, and in anthologies W W Norton's Language for a New Century, Penguin's 60 Indian Poets, and the Bloodaxe Book of Contemporary Indian Poets. She was a Visiting Fellow at the Iowa International Writing Program in 2005 and 2009, and the 2006 University of Iowa International Programs writer-in-residence. Translations of her poems have been published in Latin, Italian, Korean, Chinese, Arabic, French and German. Mani lives in North Carolina.
[ Poetry in Cinema : A conversation with Mark Cousins ]
Lorine Niedecker Condens
This is a poem-essay on Lorine Niedecker using only words from her writing. Every word in the poem is footnoted for its source from her work. Many lines in the poem are made by combining bits of lines from her work, so sometimes a single line has many footnotes. The condensation technique is also in line with her own technique. I see the work as a kind of ventriloquism, or mediation, using her voice, to tell her story (the way I see it)....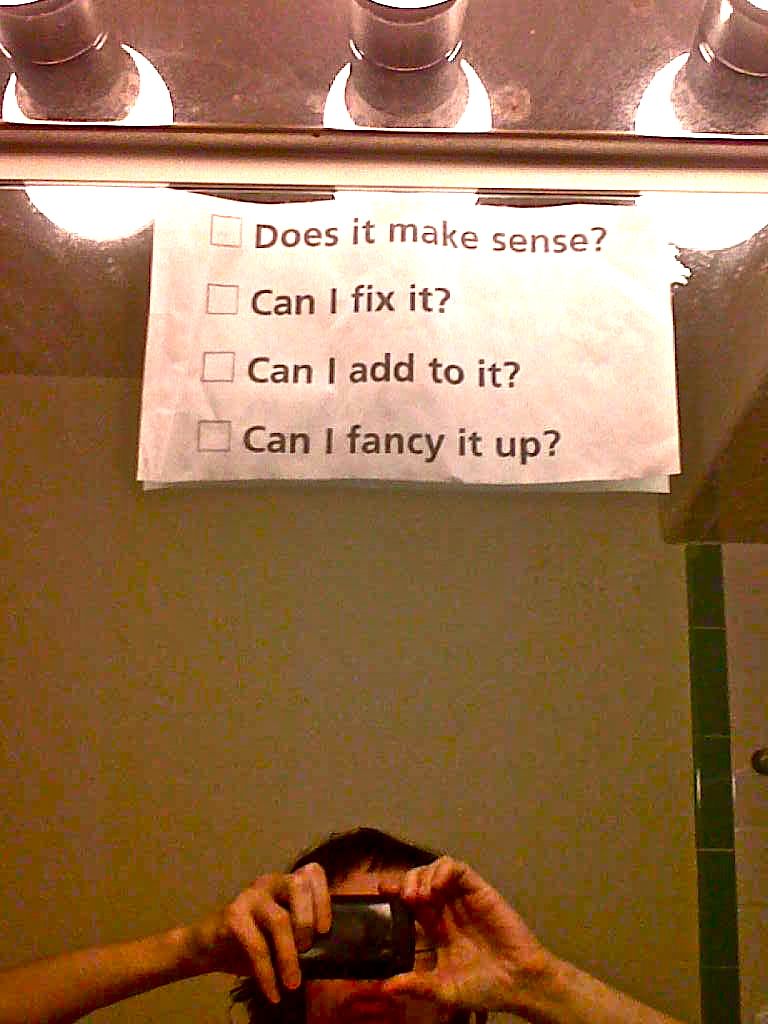 Catherine Wagner
is the author of four books of poems and editor of an anthology, Not for Mothers Only; her work has been extensively anthologized and she is a frequently heard voice at poetry readings across the countryand in the UK. City Lights published Wagner's latest book Nervous Device in 2012; it was one of 12 Notable Books for 2012 chosen by the Academy of American Poets and became a Small Press Distribution bestseller. Previous books include My New Job (Fence, 2009), Macular Hole (Fence, 2004) etc. Wagner's anthology appearances include the recent Norton Anthology of Postmodern American Poetry, The Best American Erotic Poems, 1800 to the Present, etc. She is a professor of English, teaching on the MA program in Creative Writing at Miami University, Ohio.
A Cornucopia Amendment
In 1993, while living in Baltimore and waiting tables, I had a fantasy about having sex with a man who lived on the street near Cross Street Market in Federal Hill, South Baltimore, an area now thoroughly gentrified but then in transition. The man had rotted teeth; his clothes were filthy, he smelled terrible, and he was very flirty. I started writing a sequence called "Hole in the Ground,"...
<! Murat Nemet-Nejat >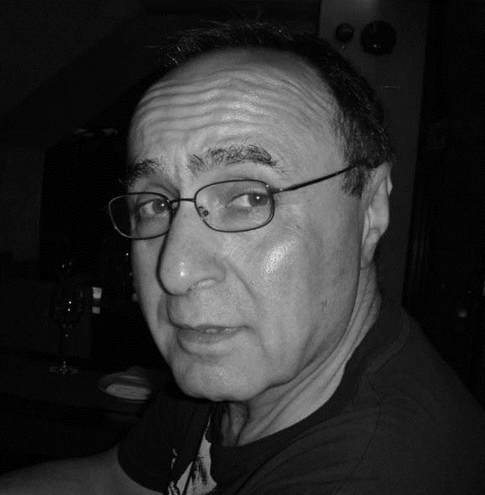 Murat Nemet-Nejat
is a poet, translator and essayist. He edited and largely translated Eda: A Contemporary Anthology of Turkish Poetry(2004), translated Orhan Veli, I, Orhan Veli (1989), Ece Ayhan, A Blind Cat Black and Orthodoxies (1997), Seyhan Erözçelik, Rosestrikes and Coffee Grinds (2010), Birhan Keskin, at the bifurcation/ they part/ Y/ why (2012). He is the author of "Questions of Accent" (1993), The Peripheral Space of Photography(2004) and, recently, the memoir/essay "Istanbul Noir" (2011) and the essay "The Structure of Escape": The Linearity of the Arc" (2012), the poems "steps" (2008), "Prelude" (2009), "I Did My Best Work During a Writer's Block" (2009), "Disappearances" (2010) and "Alphabet Dialogues/Penis Monologues" (2010) and The Spiritual Life of Replicants (2012). He is presently on a collection of the Turkish poet Sami Baydar's poetry in English and on the long 7-part poem The Structure of Escape.
The Sami Baydar Project: Painterly Space and Poems
Barely appreciated in his life time, Sami Baydar is one of the central and most elusive Turkish poets of the turn of the century. He died in 2012 at the age of fifty. His collected works Dünya İnancı (The World's Belief) appeared in the same year. Baydar's startling originality can be approached from two perspectives: a) thematically, his work is infused with a version of Turkish Sufism centered on the elimination of the ego through tears and suffering. The result is a radical melancholy (in Turkish called hüzün) which is on the verge of being ecstatic. The primary image is water,...
[ The Sami Baydar Project: Painterly Space and Poems]
<! Priya Sarukkai Chhabria >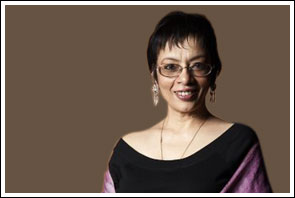 Priya Sarukkai Chabria
is a poet, writer and translator. Recipient of the Indian Government's Senior Fellowship to Outstanding Artists for Literature she studied the Rasa Theory of Aesthetics and edits the poetry page for Sangam House www.sangamhouse.org. Her books include two poetry collections, Dialogue & Other Poems (2005, Sahitya Akademi) and Not Springtime Yet (2009, HarperCollins Publishers), the novel The Other Garden (1995, Rupa&Co.) and the speculative fiction Generation 14 (2009, Penguin-Zubaan), Her work is published in numerous international journals such as Soundings (UK), South Asian Review (USA) Alphabet City (Canada), Post Road (USA), India International Centre , In Other Words The British Journal of Literary Translation , Southerly (Australia) etc. and anthologies including Language for a New Century Contemporary Poetry from The Middle East, Asia and Beyond (2008, WW Norton & Co. UK & USA), The Literary Review An International Journal of Contemporary Writing (2009, USA), The HarperCollins Book English Poetry (2012, India ) etc. She has presented her work at numerous international events and has co-curated two seminars for the Indian Academy of Literature. Forthcoming in 2013 areImmersions: Bombay/Mumbai with photographer Christopher Taylor(Niyogi Books), a book on Indian cinema (HarperCollins Publishers) and The Autobiography of a Goddess, translations of Tamil mystic Aandaal's songs (Zubaan).
The Autobiography Of A Goddess Project
Aandaal's songs are primarily seen as sacred texts, not poetry. Most often in translating sacred verse philosophical overtones tend to override the poetry. I see her as a poet divine. She composed in cen/Old Tamil, faithful to 2 BCE-to 2 CE Sangam era poetic conventions. Sangam means a gathering; the practitioners of old knew the rules and modes of interpreting such love poetry; coded allusiveness was the key. Besides the literal meaning, simultaneous parallel (ullari) and inset (eraichi) meanings needed to be prized out of each poem. Such poetry offers a riddling generosity of interpretative possibilities as each verse reveals layered, multiple configurations of meanings...
[ The Autobiography Of A Goddess Project]
<! Dhritiman Chaterji >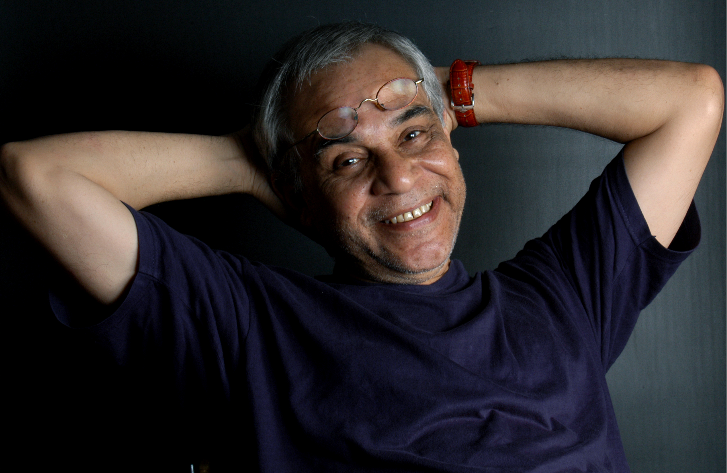 Dhritiman Chaterji
is one of India's most versatile and respected actors. His acting career began in 1970 as the protagonist of Satyajit Ray's Pratidwandi (The Adversary). Selective about films, he never plunged into a hectic life of movie-acting but carefully chose genres, roles and styles giving performances that cover a wide range of cinema - from arthouse and experimental cinema to short films, documentaries and even mainstream Bollywood blockbusters. Dhritiman has also worked in English language films with well-known filmmakers such as Deepa Mehta, Jane Campion etc. He has received numerous acting awards in India and has been on the Jury of the Indian National film Awards. Dhritiman pursues a parallel career in stage and voice acting, advertising, social communications and documentary filmmaking. He is also an amateur photographer, a voracious reader, occasional writer, anchor and reciter.
I N T E R V I E W: Poetry, Cinema and their Interstices
In Part I of a spooling interview with Aryanil Mukherjee, which centers around the crosswinds going back and forth between cinema and poetry, famed actor Dhritiman Chaterji talks about the interstices of poetry and cinema, his films, his directors - Satyajit Ray, Mrinal Sen, Aparna Sen and more ...
[ I N T E R V I E W with Aryanil Mukherjee]
UPDATE-1 (2013)
Tyrone Williams teaches literature and theory at Xavier University in Cincinnati, Ohio. An experimental poet of a rare breed, Tyrone has authored four books of poetry, c.c. (Krupskaya Books, 2002) , On Spec (Omnidawn Publishing, 2008), The Hero Project of the Century (The Backwaters Press, 2009), Howell (Atelos, 2011) and a number of chapbooks including AAB (Slack Buddha Press, 2004), Futures, Elections (Dos Madres Press, 2004) and Musique Noir (Overhere Press, 2006). . .
The Hogg Project
[ The Hogg Project ]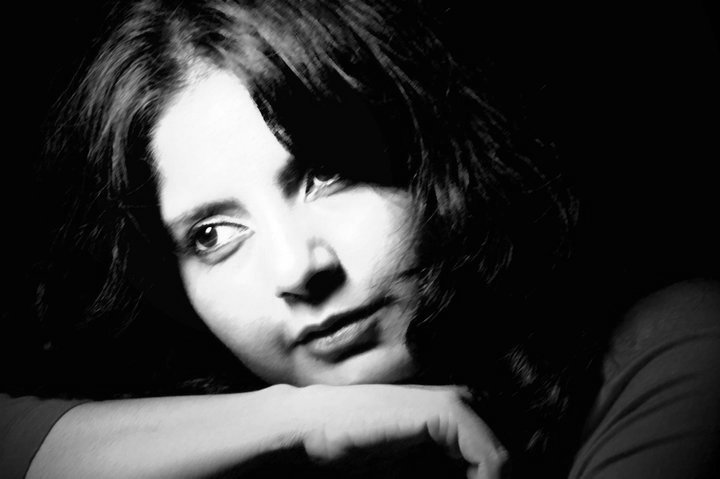 Madhuja Mukherjee teaches film studies at Jadavpur University, Kolkata, India and is the joint coordinator of The Media Labs. Also a young avant-garde filmmaker and screenplay writer her maiden film Carnival was recently screened at the Rotterdam International Film Festival in the "Bright Future" category. A recipient of the prestigious FTII Golden Jubilee fellowship for writing the histories of the regional cinemas, Madhuja has published numerous articles on Bollywood, Amitabh Bachchan, gender, media, urban cultures, New Indian cinemas etc.
Narratives of Development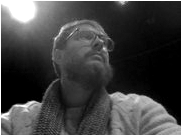 Thom Donovan edits the weblog Wild Horses Of Fire, now in its 7th year. His book, The Hole (2012), published by Displaced Press, can be purchased through Small Press Distribution. He is currently at work revising and editing a book of essays and statements, provisionally titled Sovereignty and Us. Thom teaches at Bard College and lives in New York.

Withdrawn
[ Withdrawn]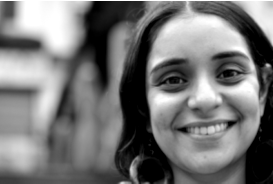 Neelanjana Banerjee is a poet, fiction writer, blogger, editor whose creative work has appeared in the The Literary Review, World Literature Today, Asian Pacific American Journal, Nimrod, A Room of One's Own, Desilit, the anthology, Desilicious, The HarperCollins Book of English Poetry (HarperCollins India, 2011) etc. She is a co-editor of Indivisible: An Anthology of Contemporary South Asian American Poetry (University of Arkansas Press, 2010). She has taught writing and media skills to youth through the San Francisco WritersCorps and YO! Youth Outlook Multimedia. Neela was an editor and blogger with the Asian American magazine Hyphen.

Rabindra Sarobar Series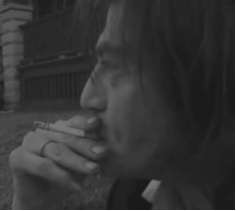 David Baptiste Chirot is an amazing litterateur, artist, reader and critic. Born in Lafayette, Indiana, he grew up in Vermont and also lived in Gottingen, Germany, Arles & Paris, France, Wroclaw, Poland, Hastveda, Sweden, Boston and Milwaukee. Since 1997, Chirot has contributed essays, visual & sound poetry, performance scores, prose poetry, poetry and book reviews in 70+ different print and online journals in USA, Brazil, England, Spain, France, Germany, Russia, Chile, Australia, Yugoslavia, Italy, Canada, Argentina, Mexico, Cuba, Turkey, Japan, Holland, Belgium, Uruguay and India.
An ANARKEYOLOGY
[ An ANARKEYOLOGY ]
Pat Clifford is the author of several chapbooks including Ring of Honor (2007) and Embrace (2010). He is co-author with Aryanil Mukherjee of two books of poetry: chaturangik/SQUARES (CinnamonTeal, 2009) and The Memorandum/MOU (Kaurab, 2011). His poetry and critical work has appeared in Moria, Jacket, The Sunday Indian and Kaurab and has been translated into Bengali. He is a graduate student at the Mandel School of Applied Social Science at Case Western Reserve University and is the Stone Senior Fellow at the HUC-UC Ethics Center at Hebrew Union College. He has a background as a community leader, activist and consultant in areas of human services and public policy.
Missives for Curtis Gram